Weekly recap via Instagram
Monday OOTD--my office is an Arctic tundra!
http://t.co/J63G25g
No Tuesday OOTD, which is sad, because I looked cute for a date. Which I got stood up on.
Wednesday OOTD. New Cobalt ankle pants paired with emerald jewels.
http://t.co/jYERGC0
Yes, this is Cindy McCain. Not, this picture is not zoomed.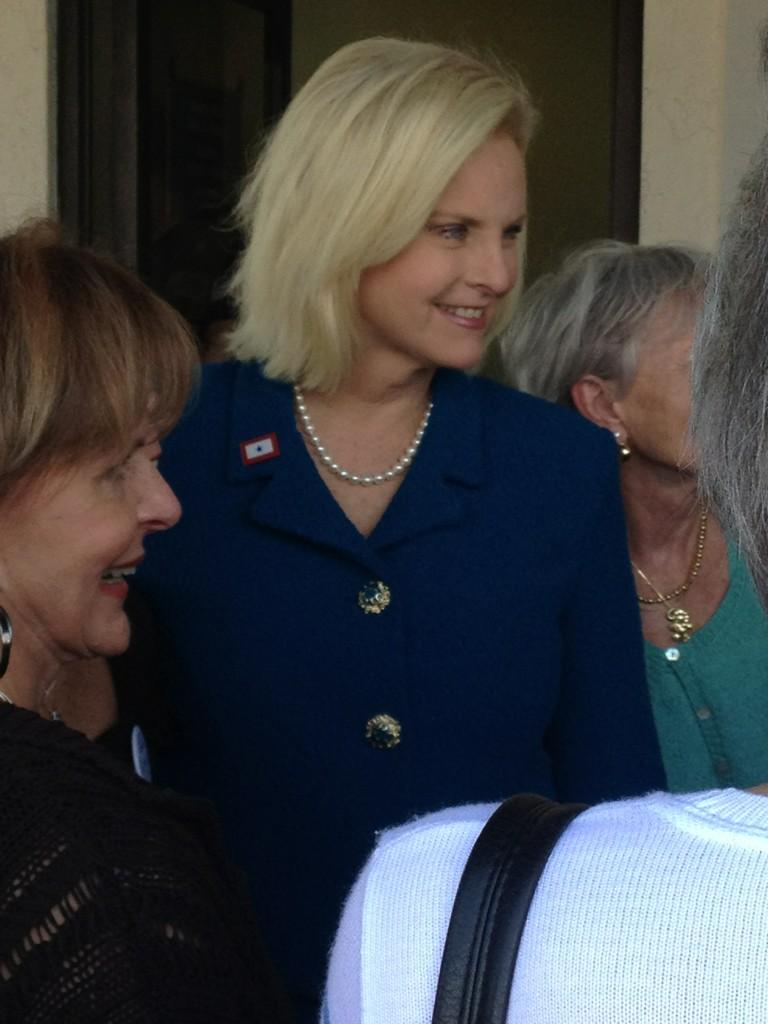 Thought that was cool? Well, as I was finishing my Tuna sandwich at the local deli, the Romeny/ Ryan bus pulls up into the parking lot. Not even kidding.
Here is the beautiful birthday girl, Ann Romney, getting off the bus!
Note the dude in the shades. He's frickin hilarious. kept making fun of me for taking my picture with the bus but then refused to take a thumbs up pic because he wouldn't be a tough security agent if he did...
Lastly, I'm tired. Thank God my office is super casual.
Thursday OOTD
Today's Pickins:
2. I really need
a career mentor
and this guide from The Levo League will be a helpful one!
3. Although I don't have a man to cozy up to, the sweet songs on this
Wedding Songs list
have definitely been taking over my commute playlist!