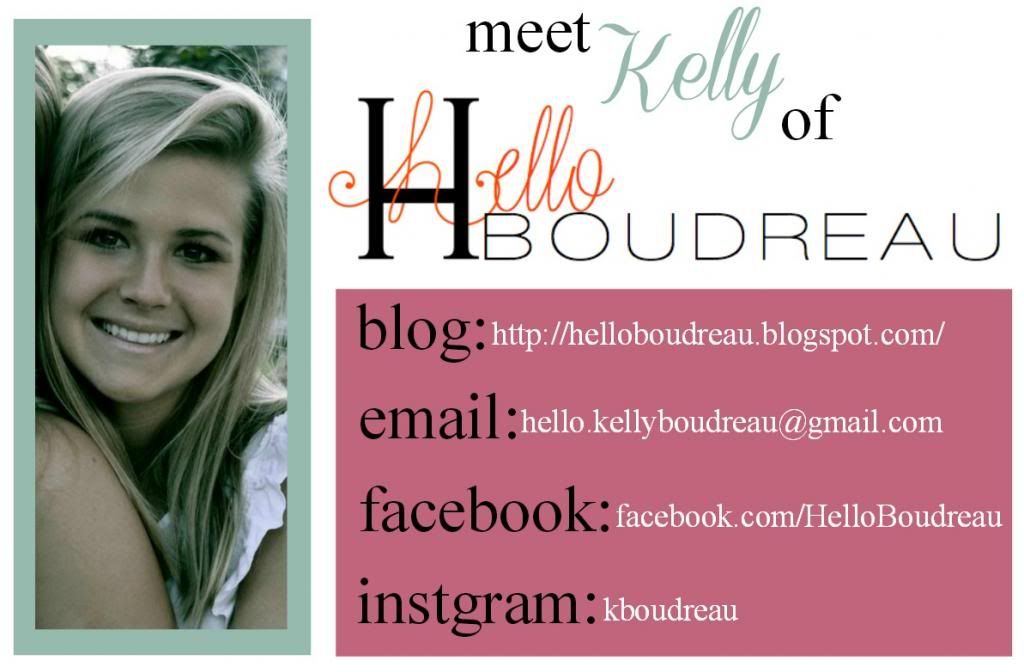 Hi Everyone! My name is Kelly Boudreau from
Hello Boudreau
and I'm so excited to guest blogging here at Cotton's Pickens about my Top 5 Stocking Stuffers today! My roommate and I are on the hunt for cute stockings to hang from our entertainment center in the living room which got me thinking about stocking stuffers.
The original Christmas stocking story was supposedly about a poor man who had three daughters who couldn't afford to give his daughters a wedding. Saint Nicholas was in their town that night and wanted to give their family a gift but knew the father wouldn't accept his charity. He came by their house in the middle of the night, went down the chimney and saw three stockings. The three daughters had hung their wet stockings over the mantelpiece for drying and went to bed. The next morning when they woke up, each daughter found a bag of gold coins in their stockings. Hence - stocking stuffers.
Here's my list of Top 5 Stocking Stuffers this year:
1.
Stella & Dot Joy Candle
- This soy wax candle smells of fruity notes such as fresh limes and mandarins complimented by hints of peppery basil and aromatic white thyme.
2.
Leather Hunter's Flask
- This hunter's flask is made of stainless-steel and textured leather with two shot cups. This stocking stuffer is for both the rugged and refined.
3. Peace-Out
Cuff Links
- These cuff links scream V for Victory.
4.
Kate Spade Colorful Lipstick Crayons
- Pucker up! These colorful lipstick crayons are perfect for any holiday party.
5.
Personalized Ink Stamp
- The perfect gift for newly weds who are enjoying their new home together.
I love seeing what people come up with to fit inside Christmas stockings. What was the best stocking stuffer you ever received?
Thanks Meredith for letting me stop by and share my Top 5 Stocking Stuffer list! Feel free to check out
Hello Boudreau
and say hi, follow on
Instagram
or Facebook!
Genuinely,
Kelly