Some of the people I love most have birthdays coming up! Seriously, my sister, Big, and Mom all have their birthdays in the same week!
As much as I love big girl paychecks, I am really trying to save, so I still spend as if I was living on a college budget. This leaves me in a bit of a rut when it comes to buying all these birthday gifts, seeing as they can quickly add up!
I've been on a mission to find some great gifts for under $25 and I wanted to share these ideas with you!
Here are some of my favorites:
I may be a little biased, but I just love Dixieland Monogram! Not only are her products fabulous, but her little is, too (that's me!)!! One of my favorite gifts on the site would be perfect for a 21
st
birthday---a
monogrammed chuggler
! It's a sassy way to help them celebrate the big day and a perfect gift to keep for future tailgates!
Trendy jewelry from places like
Bauble Bar
also make great gifts. This is one of my favorite go-to options because I have always been the accessories/ jewelry girl. I love bold statement pieces and trying new trends. By gifting these pieces to your friends, you will often ease the fear of trying something new, too!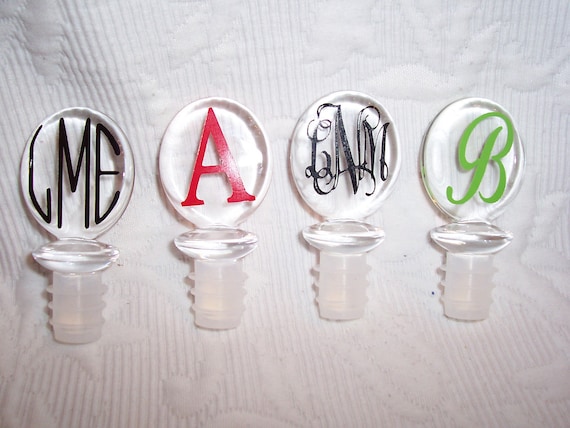 A
monogrammed wine stopper
paired with a bottle of wine and even a DVD from the $5 bin at WalMart would pair for a perfect friend date! She would be able to reuse the stopper after and always have the sweet memories of the late night secrets and fun forever. Awwww!
Not too far off from the last gift idea is a giftbasket. Gift baskets can be done for just about any occasion or any interest--and
ANY
price point! I've seen everything from tons of mini bottles of alcohol, to cookies, to a Christmas in July gift basket! You can often find great fillers for these baskets in the Dollar sections at Target or Michael's!
Check out these inspirations
!
Of course, always check pinterest for great DIY finds ranging from hair boys, to jewelry knock offs- and even canvas paintings! NEVER discount the meaning of a home-made gift—one of my sorority sisters painted a little canvas for me as a senior gift with a quote that reminded her of me. "People throw rocks at things that shine" is a great reminder of our friendship that is proudly displayed in my room!
What is one of the best, inexpensive gifts you have ever received?
Today's Pickins:
2. This Martha Stewart
Sketon Shirt DIY
is a cute way to be festive while passing out the candy!